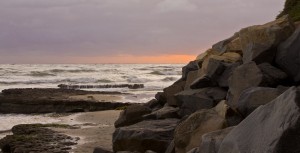 Look.
When you are aiming to be a leader and an inspiration – someone who makes a difference in their life, people aren't going to get you.  And you know what – that's okay!
If you weren't a leader, you would be a follower.  Someone who let's other tell them what to do, where to go, and how to act.
You're not a follower.  At least I didn't think you were.
If you are aren't a follower, then you're the one person out of 100 going in the opposite direction.  You aren't doing what everyone else is doing.  You're not thinking the same thoughts.  You don't talk about the same crap (pun intended).
You are a trend-setter.  You are a differentiator.  You are a catalyst.  You make shit happen.  You take your priorities and you make them a priority.  You don't just talk about it.  You get things done and you go after what you want.
Remember the leaders, trend-settings, and people making things happen are usually going in the opposite direction of everyone else.  Until you reach some level of "success", get interviewed by some newspaper, and package all those golden nuggets into a book of wisdom, they just won't get it.
And that's okay.  That's not what's important.  What is important, is to realize that they are on their own path doing their own thing.  And you are on yours.
Don't worry – it's all good :)  Keep progressing forward.  Keep learning.  Keep growing.  Keep following your passions.
You need to be the brave one to venture off when others are not willing to, so you can have the experiences, learn the lessons, taste the magic, and then come back and tell everyone else what the awesomeness is like.
Keep rockin' my friends!  You're doing just fine ;)