In this podcast I discuss the fastest & most effective ways to step onto your path.
Download this podcast and put it on your phone, computer, music player, or you can just listen below if you have time.
Enjoy :)
Yo Email Readers!: If you don't see the audio player, here is the download link to the Podcast.
Podcast..
Tweetable Quotes
"Now is the time, more than ever to leverage the information that's at your fuckin' fingertips." (tweet this!)
"If you're not deeply engaged in what you're doing, you will burn out." (tweet this!)
"If you don't ground the information in your head into physical reality, it'll fizzle out and be useless." (tweet this!)
"You must learn before you earn." (tweet this!)
"Stay on the path of lifelong learning and never-ending growth." (tweet this!)
"Cliches are really solid advice that people always talk about, but no one does." (tweet this!)
"Start small.  Expand and follow your passions." (tweet this!)
Websites, Books and Resources Mentioned:
• Robert Greene's Book "Mastery" — Get a copy right now! (I bought one today)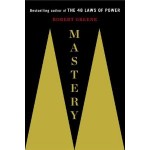 • Marie Forleo's, Marieforleo.com
• Emelie Wapnick's, Puttlike.com
• Lewis Howes's, Lewishowes.com – He's got a free class on how to start an online business that starts November 30th, 2012.  Here is the link to the CreativeLive Signup Page.
• The 50th Law, by 50 Cent & Robert Greene (I just bought this today as well!)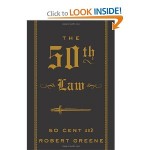 • The Slight Edge, by Jeff Olson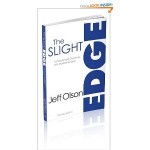 • Some photos from my trip to Israel (this happened because I followed my curiosity)
• VLC Player – (I use this to speed up audio & video)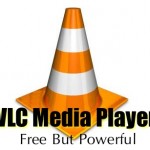 If I'm just listening to audio, I increase the speed to 1.5x.  If I have the physical or digital book along with the audio, I increase the audio to 2x.  Not only can I read the book in 1/2 time, but my comprehension and retention are higher.
• How to Win Friends & Influence People, by Dale Carnegie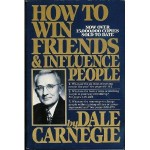 • How to Think Like Leonardo Da Vinci, by Michael Gelb
• Outliers: The Story of Success, by Malcom Gladwell
Some of my Digital Mentors & Friends (people I learn from & model)
Authors
Steven Pressfield, Seth Godin, Neill Strauss, Robert Kiyosaki, Robert Greene, and more.
• You can see all my book recommendations here.
Spirituality
Ajahn Brahm, Jerry & Ester Hicks, Brian Weiss, Penache Desai, Wayne Dyer, Krishna Das, Ram Dass, Deva Premal & Miten, Gabby Berstein, Mastin Kipp, Vishen Lakhiani, Erika Awakening, Dan Millman, Brian Johnson, John DeMartini, Eckhart Tolle.
Business, Marketing, Internet Business
Tim Ferriss, Eben Pagan, Brendon Burchard, Mike Koenigs, Welly Mulia, Kevin Rose, Andrew Warner, David Siteman Garland, Ryan Diess, Frank Kern, Rand Fishkin, Noah Kagan, Neville Medhora, Mike Dillard, Joe Polish, Dean Jackson, Corbett Barr, Justin Lukasavige, James Wedmore, Miguel Hernandez, Wistia, Derek Halpern, Chris Pearson, Gary Vauynerchuk, Ted Nicholas.
Motivation & Personal Development, Philosophy
Jacob Sokol, Steve Pavlina, Sean Stevenson, Michael & Claudia Good, Brett Napoli, Brian Thompson, Josh Lipovetsky, Jason Fonceca, Jonathan Budd, Brian Tracy, Napoleon Hill, Bruce Lee, Tony Robbins, Zig Ziglar.
Travel & Lifestyle Design
Raam Dev, Niall Doherty, Benjamin Jenks, Wandering Earl, Scott Brills, Warren & Betsy Talbot, Sean Ogle, Chris Guillebeau.
Photography
Hope you can tell I like to learn!  There are tons more!  There are also the hundreds, if not thousands of youtube videos I've watched.  Keep learning my friends!  And hit me up for any recommendations for great content.
Video on Discovering Your Values & Purpose
I did this exercise the day prior to shooting this video when I saw Dr. John DeMartini speak live in Miami.
The guy is an incredible speaker!  His brain and ideas are flowing so fast, and his info was so raw and honest, I was completely blown away.  Here is the website link that goes into further explanation of the video below: Value Determination Exercise.
Uncovering and Aligning with Your Values