Key Takeaways
• 100% of harddrives fail.
• Setup a repeating calendar reminder for your regular backups.
• Buy new drives every 2-5 years.
Harddrives
I recommend going with the Western Digital "portable" harddrives.  I'd go with a 1TB or 2TB (1 terabyte = 1,000 gigabytes).  You may need more.  You may need less.  It depends on your lifestyle, your business, your info, etc.
Here are the links to the products that I use and you saw in the video.
Western Digital My Passport Essential – (1 TB)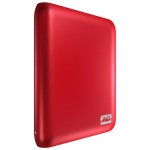 Western Digital My Passport – (2 TB)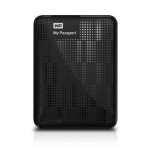 Harddrive Carrying Cases
Western Digital My Passport Carrying Case – (Soft)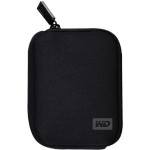 Case Logic Portable EVA Hard Drive Case – (Regular)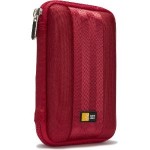 Western Digital WD Nomad Rugged Case – (Durable)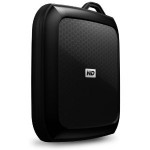 Fireproof & Waterproof Safe
SentrySafe H2300 Fire-Safe & Waterproof Chest – (0.36 Cubic Foot)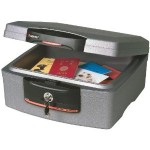 Properly Formatting Your New Harddrives
Click below to watch a video where I show you how to format a harddrive (MAC users only) for MS-DOS FAT32.
[wpspoiler name="Click Here to Learn How To Format External Hard Drive To FAT32 (For Mac)" style="wpui-sevin"]

[/wpspoiler]
Bonus Video
[wpspoiler name="Click Here to Learn How To Make Your External Hard Drive Searchable (For Mac)" style="wpui-sevin"]

[/wpspoiler]
If You Are a Windows User
1. Why haven't you switched to a MAC?
2. Sorry I don't have a video tutorial for you – try these videos on how to properly format your harddrive.
Note: all the drives I mentioned above work on both a Windows and a Mac machine.
Common Excuses for Not Backing Up Data (don't make these!)
• "I'm too busy."
My reply: Bullshit!
• "I don't know how."
My reply: I just showed you.
• "My computer won't crash."
My reply: Dude, you don't know what's will happen tomorrow.
• "It's expensive!" (the dumbest excuse)
My reply: Realize the real costs man. It's like stupid people claiming that's expensive to eat healthy.  No, it's actually not.  What's expensive is being 60 years old, unable to work, with medical bills out the wazoo.
We're humans and sometimes we're dumb.  We can't grasp long-term benefits very easily & we only think very short-term.
Adopt a long-term strategy for success as well as a more light, manageable  scalable, minimalistic  and safe  – and backup your shit man!
"Yea Matt, Sounds Good and All, But Do I Really Need To?"
Yes, dumb ass – you do.
I don't care if you follow my method or not, but you should definitely back your shit up!
All Kidding Aside ;)
I hope the information & video above are helpful for you!
Leverage technology & design your ideal digital lifestyle!