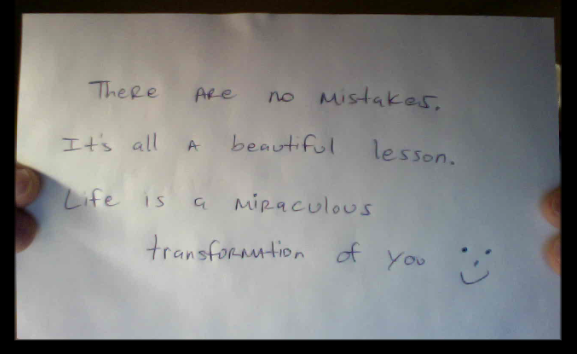 There are no mistakes in life.  It's all a beautiful lesson.  Life is a miraculous transformation of you :-)
Every "mistake", every "failure", and every "screw-up" are really gifts and opportunities in disguise.
They help us become aware.
They help us learn.
They help us grow.
Look deeper into your life and the experiences you have had.  Deep within are the delicious nuggets of knowledge.  Reach for them!
"Every failure brings with it the seed of an equivalent success."
-Napoleon Hill
Trust.
Trust in yourself.
Trust in the universe.
Trust in the magic.
Be aware.
Be aware of your feelings.
Be aware of the signs.
Be aware of the messages you receive.
Know.
Know that this is all a part of the process.
Know that you are growing.
Keep.
Keep pressing forward my friends.
Keep soaking up the knowledge.
Keep aligning yourself with your values.
Keep following your heart!