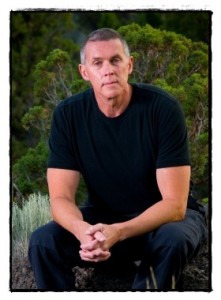 11,138 feet in elevation, Gregg Swanson shouts to the lead climber, "It's okay I got it!"
As he clips in to the rope wedged into the side of the mountain he hears someone scream "AVALANCHE !"
Gregg needs to run to make it to the other side of the traverse.  He unclips and right before he clips in, a wave of wet, heavy snow comes plowing down from above.  He tries to duck under the slushy tidal wave and dig his ice axe into the wall to hold him, only to be rocked by thousands of pounds of rushing wintery mix.
Immediately he is buried, flipped, and taken down the slope at rapid speeds.  Bones are being fractured.  Ligaments being ripped.  Abruptly, Gregg is tossed up on top of the avalanche and is now sliding butt-first to a sheer 2,000 foot drop on the side of the mountain.
Watch the video below to see what happens to Gregg on one of the most dangerous volcanoes in the world – Mount Rainier…
Links:
Check out Gregg's blog on mental strength and personal success !
Quotes Mentioned:
"A Warrior is one who conquers themselves"
"Just have 20 seconds of courage and your life will change."
"Without a 'why' you will find so many reasons not to take action."
"When people are afraid they are holding in their mind a picture of an unfavorable outcome."
"A purpose is not a destination.  It is something you live every day."
"How you do anything is a reflection of how you will do everything."