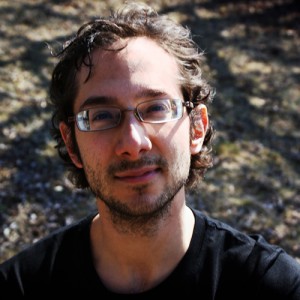 There's this rockstar guy, who goes by the name of J-Ryze, aka Jason Fonceca.  He is a truly passionate, super intelligent, fuckin' amazing guy who is doing big things.  I mean it.  His site is not called Ryze for no reason :)
Jason's been through a lot of shit in his life, and even at his "lowest" moments, he's been able to remain happy and to press forward through all opposing forces to reach his burning desire for success & fulfillment.
This man has had 8 failed businesses in 6 years, and at one point, everyone he knew stopped talking to him, thinking he was on the "wrong path".  He's been arrested (more than once), and he's been homeless (3 times) during the cold Canadian winters.
But the story doesn't stop there my friends.  This guy rose up.  Rose up beyond all bullshit exceptions of others.  He stood his ground and moved courageously through his fears and has done a shit load of work on himself and has radically changed his life!
He's a real rockstar who's on an immense growth curve of leadership, personal development, and massive positive change.
He's help dozens off people off track, not only get on track, but get on time-to-kick-life-in-the-ass kind of track ;-)
He's deeply inspired me and is always dropping bombs of wisdom every time we connect.
Jason will be featured on this site in the upcoming months in a rockstar "video chat", so stay tuned for that, but for now, I wanted to let you know about one of Jason's latest projects ~

What Jason has entusiatically & painstakingly done is synthesize all of his life's experiences and the information that has helped transform him into a 5-part AMAZING info-graphic, which blends his you-just-got-punched-in-the-face rawness with his zen buddhism approach to calmness and clarity.  I helped give him some feedback on his original iteration, but man, did he knock it out of the park on this one!!
Not only is the message and impact huge, but his design skills are sick!  By the way, he does all the design work for his entire site himself.  Everything.  Graphics, buttons, logos, images, etc.  This guy has got some divine design talent.
So what are you waiting for?!  Click HERE to download a copy of this 5-part, kick-ass series, and stop over at Ryze Online and say what's up to my man Jason Fonceca!