2014 Update:
It's been over a year since I've completed this challenge.  I get a lot of emails from guys looking for help, and I decided to start a project… a No Fap Community to help you and others succeed.
Porn and Masturbation Addiction cause so many issues for guys, like Depression, Anxiety Disorder, Social Anxiety, Obsessive Compulsive Disorder, and so much more!
Do you want to help me build a successful community? Are you a an excellent writer?
If so, read on…
Let's start a community website for guys who want to crush their porn and masturbation addiction.
We will write articles and hold community challenges.
If you are interested in writing for the community, please email me with the subject line:
"[No Fap] – Community Writer – [Your Name]" to matt@breakthefear.com
At the end of the challenge I had much better self-control and I'm now able to channel my sexual energy (google: "sexual energy transmutation") and I no longer get depressed or unproductive by watching porn.
——————————————————————————————————————————
I'm addicted to masturbation, and it's affecting my spiritual growth.  My "no fap" challenge.
I'm addicted to porn.
I have always known about it in the back of my mind, but I suppressed it.  I shrugged it off and pretended it was nothing serious.
Then after a week of daily porn-watching and masturbation, I noticed I was feeling like shit: oversleeping, procrastination, thoughts of low value, lack of motivation, emotional eating, and the like.  I came across a very convincing TED talk and decided I was ready for a change.
I first masturbated and ejaculated when I was 13 years old, in the bathroom skimming through a catalogue where you could order porn DVDs.  I then progressed to images on the internet, and a few years later, got my hands on video.
It's been a pretty continuous thing since then.
This past week, I finally admitted that jerking off makes me feel like crap.  I think sex is super hot, and I actually feel like I've learned a lot and deepened myself sexually by watching porn, but the self-centeredness and "getting energy" of it really make me feel depleted and low afterward.  As soon as I come, I immediately close my web browser, sit there for a few seconds, and then this feeling of darkness soon follows.
It's easy to spot patterns in our behavior.  The hard part is to face the fact and want to change it. Tweet this!
Although I probably jerk off more when I am not in a relationship, I still continue to watch porn and masturbate even when I am in a long-term sexual relationship.
This Addiction is Killing my Productivity
I have a large web project on my hands as well as preparing my 2011 taxes, and I have been extremely demotivated around these two tasks this month.
I've also been over sleeping and constantly checking my email and facebook.
The darkness energy from over-masturbation can linger for hours and often carries over into the next day.  It then leaves breeding ground for other bad habits, and I quickly finding myself emotionally eating with whatever I can get my hands on – usually sweet, salty, and crunchy foods.
Then, as if I don't feel bad enough already, I eat until I'm almost in pain.  I look down at my bloated belly, grab my body fat, slouch in my chair, and then pour another bowl of cereal to numb the pain.  It's a vicious cycle and it's really fucking me up.
This is Challenging to Admit
This is difficult to write about knowing that I can be judged, but I tell myself "fuck it", and press forward.  I practice radical transparency in my communication, and a great way to break through a bad habit, is to publicly admit it.
I also think this will lead to more concentration, focus, and productivity.  Something very important to me right now, as fiances are low and I need to complete my projects so that I can increase my income.
Let's Get Scientific
As a man, we are hard wired to keep fertilizing willing females for as long as possible.
Demonstrated by the brown sheep in the chart below, the male needs more and more time to ejaculate in each session with the same female.
When the females are constantly switched (demonstrated by the bottom, colorful line), the male ejaculates within 2-3 minutes, with each new mate, without much deviation.
This is know as the Coolidge Effect, and without it, there would be no porn industry.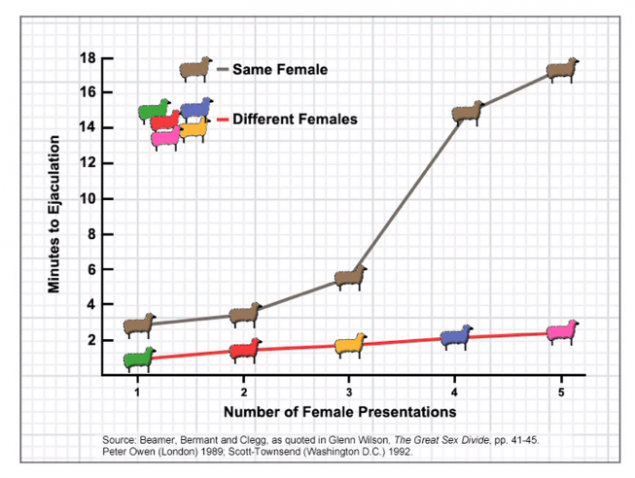 This effects all mammals, guys included.  With internet porn, the brain perceives each new female as a possible mating opportunity and in order to keep us "fucking" these girls on the screen, our brain releases dopamine, a "go get it", feel good kind of chemical.  As long as we can keep clicking and experiencing a new girl, or a new scene, our brain will continue to pump out dopamine.
The thing that makes internet porn so different than porn of the past is the amount of instant novelty.  With the click of a mouse, you can be experiencing a new "digital" women, constantly refreshing your brain's release of dopamine, leading to a nasty cycle.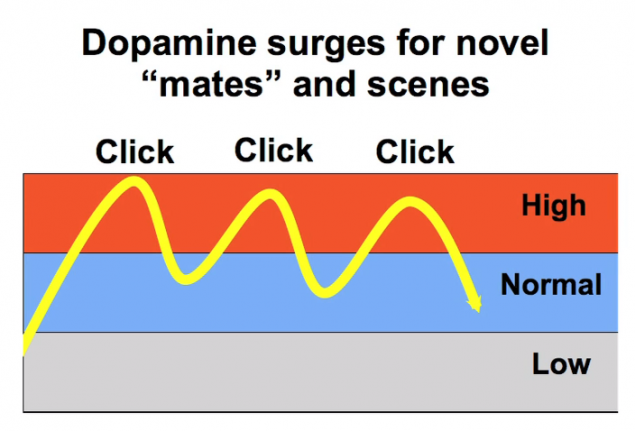 With the immense online porn databases, and the ability to endlessly click, we can see more hot women in 15 minutes, than our great grandparents could see in their entire lifetime.
As evolutionary psychology reveals, we are still very wired as "hunter-gatherers" — our brains haven't evolved for this.
Think about arousal back in the day.  There was very little for us men to be aroused by.  No other cities to visit (within reasonable distance), no TV ads, no billboards, no magazines, and of course no high speed internet.
The Internet Brings an Insane Amounts of Novelty.
Our brains are very plastic – they can easily be shaped and molded – and with all this dopamine and digital clicking, it rewires itself, often being associated with feelings of loneliness, voyeurism, and depression.  Patterns arise such as constant clicking, multiple searches, numbers tabs open in the web browser, fast forwarding, shock & surprise, and a constant search for something new and more arousing.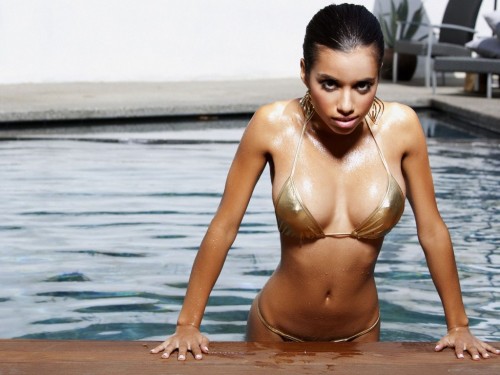 But Sex Is Healthy!
Yes, you are right.  But internet porn is not sex and regular sex can't lead to "arousal addiction".
Real sex is much different.  It involves real touching, being touched, feeling your partner's breath and energy, smells, pheromones, an emotional connection, and passion.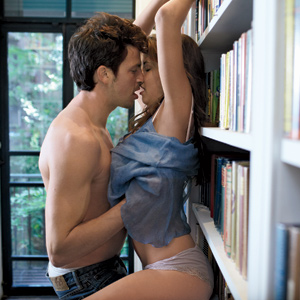 Studies reveal that of all actives on the internet, porn has the  potential to become the most addictive.
Here's why…
What's known as the reward circuit evolved to drive us towards more natural rewards, such as sex, bonding/connection, and food.
Extreme versions of natural awards have a unique ability to keep us hyper-engaged.  For example, high calorie foods, or hot digital babes give us extra dopamine, and too much dopamine can cause a lot of harm, and override our natural reward mechanism.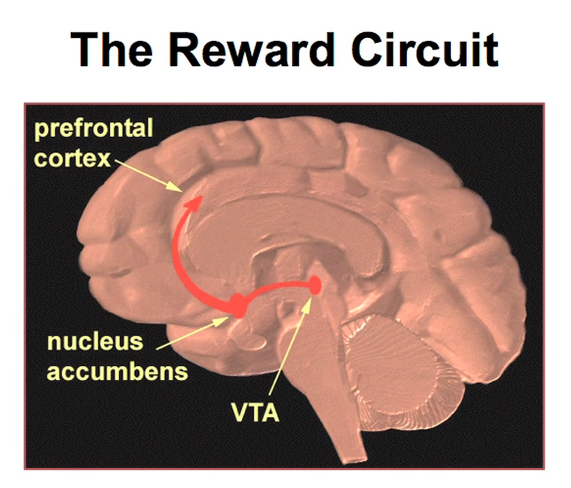 This reward circuit being out of whack can be likened to binge eating.  It was once an evolutionary advantage, such as eating all the kill while it's available because you don't know when the next opportunity to eat presents itself.
What if this binge mechanism/reward circuit and dopamine release doesn't turn off?  All these hits of dopamine kick in a molecular switch called Delta-FosB – and this Delta-FosB begins to accumulate in the brain's reward circuit.  This chemical soon starts to alter the brain and promotes the cycle of binging and craving.
If this cycle continues, our brain's frontal cortex changes and leads to:
• numbed pleasure response
• hyper-reactive to porn
• depletion of willpower
These same symtoms have been seen in food addicts, gambling addicts, video game addicts, sex addicts, you name it.
What does all this mean?  That constant novelty at a click can cause arousal addiction.
And arousal addiction can lead to ADHD, social anxiety, depression, sexual performance anxiety, obsessive compulsive disorder, concentration problems, and many more issues.
Furthermore, this can lead to lower reactions to porn sites, a drop in sex drive, and for many, the inability to hold an erection.
Case Studies From Guys Who Quit
Guy in his late 20s:
"I've been to psychologists and psychiatrists for the last 8 years, and I've been diagnosed with depression, severe social anxiety, severe memory impairment, and a few others…   I've tried Efexer, Ritalin, Xanax, and Paxel.  I've dropped out of two different colleges, been fired twice, used pot to calm my social anxiety.  I've been approached by quite a few women, I guess due to my looks and status, but they quickly flew away due to my incredible weirdness.  I've been a hardcore porn addict since age 14.  For the last two years I've been experimenting, and I finally realized that porn was an issue.  I stopped it completely two months ago.  It has been very difficult, but so far incredibly worth it.  I've since quit my remaining medications.  My anxiety is non-existant.  My memory and focus are sharper than they've ever been.  I feel like a huge chick magnet, and my ED (erectile dysfunction) is gone too. I seriously think I had a rebirth, a second chance at life."
Here's another case study:
"I feel like the next Sir Isaac Newton or Leonardo da Vinci.  Since I quit a month ago, I've literally: started a business, taken up piano, been studying French every day, been programming, drawing, writing, started managing my finances, and I have more awesome ideas that I know what to do with.  My confidence is sky high.  I already feel like I can talk to any girl.  I'm the same guy that took two and a half extra years to graduate from college, because of procrastination and depression.
Forums, Support, and the Spread of "No Fapping"
"Fap" is an internet slang word for masturbation, and most people who use it online are directly referring to their addiction of watching porn and jerking off.
There are tons of forums and support groups out there.  Guys are gathering by the thousands to drop this bad habit.
Here are some of the them: Social Anxiety Support Forum, Reddit's "no fap" Forum, BodyBuilding.com, Muscle & Strength, and even Car Forums.
If you're interested in taking part in this challenge, let me know, and we can provide accountability for each other.  Just send me an email.
Takeaway
Arousal addiction is some very serious stuff.
To reiterate, studies point that internet porn causes arousal addiction, and arousal addiction can lead to loneliness, depression, ADHD, social anxiety, sexual performance anxiety, obsessive compulsive disorder, concentration problems, numbed pleasure response, depletion of willpower, depletion of self-control, lower reactions to porn, a false reality of what girls really look like, a drop in sex drive, and erectile dysfunction.
Could constant clicking and internet porn be sabotaging your success?
Sources & Inspiration:
• Gary Wilson's Your Brain in the Cybersex Jungle, Show no. 2
• his Tedx talk, The Great Porn Experiment
• his website, Your Brain on Porn
• Philip Urso's The Spiritual Story No One Wants to Tell
P.S. Check out what Napoleon Hill said about channeling sexual energy:
The Mystery of Sex Transmutation