Video: Email readers, check out the [video] interview…

Audio: Listen below or [download] the MP3 to take it on the go !
Check out Warren & Betsy's latest book, "Dream, Save, Do"!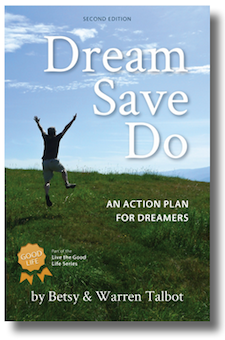 Or, swing by their blog, Married With Luggage !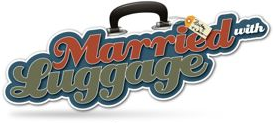 Other Items Mentioned…
• The Matrix
• "Into the Wild" by Jon Krakauer
• "Rich Dad, Poor Dad" by Robert Kiyosaki
• "The Tao of Leadership" by John Heider

• Books that inspired/influenced me

Key Takeaways…
• Look for opportunities in life, put yourself out there and ask good questions.
• When you get rid of clutter, you can fill that space with new experiences.
• A dream without a deadline is dead.
• Enlist others in your goals to help you through the ups and downs.
• The more you talk about your dreams the more they become real.
• There is great power in self-directed education and life-long learning.
• Do you want to live a life that in constructed by other people and you play by those rules, or do you want to make your own rules in life?
Until next time, keep rockin' !
-Matt Horwitz and Warren & Betsy Talbot