________________________________________________________________________________
The alarm is set for 7am. It abruptly wakes me up from a disturbing dream. The kind where you don't remember any of the details – just the feeling. I shower, eat, pack my bags, and walk to the bus station 20 minutes away.
I arrive and ask a girl where the bus to Tel Aviv is. She points to the 3rd floor and tells me that I have to use the other entrance since I have large bags.
At the 2nd entrance I find a large crowd pushing and shoving… all funneling into 3 metal detecotrs. I stand my ground, only letting in a young boy and his grandmother. Everyone is tense – eager to get inside and get on with their lives.
I make it inside and head upstairs where I find a more agressive and much longer line. I see the bus through the tinted glass – the destination everyone is pushing towards. I find a gap in the line and cut in. I have no choice. I'm pressed for time.
If I don't move with confidence, others will, and I'll loose my spot. There clearly aren't enough seats for all these people.
Israeli soldiers are scattered throughout the lines, assault rifles draped over their shoulders. I feel the tension of the nation – ready to defend itself in an instant.
I make it through the door to the loading area. I feel relief for a moment.
Then, there's pushing towards the back. More people enter the loading zone. Shit!  They're not supposed to be here. My relief is crushed by tension as everyone gathers towards where the bus doors will be when it pulls up.
Pushing subsides.  I peer up into an adjacent bus and see a girl immersed in her phone. She made it. She has no worries, and is back in her world. I will know that feeling soon.
10 more mintues go by. I've now had both bags strapped to my shoulders for 40 minutes. My back starts to ache as I wait between the bus slots.
The bus pulls up and I feel the energy rise. "I'm getting on that fucking bus," everyone thinks to themselves.
The door opens and we press forward, awkwardly and strategically placing our bodies to gain an inch, or to prevent someone else from entering "our space."
A little girl in front of me clinches her mothers neck as we near the door. She has a look of confidence on her face. She turns and looks at me, as if she noticed my observation. I beam a smile at her, and her eyes twinkle.
I get to the door.
There are 4 of use trying to get inside at once.  I'm not loosing my spot, I tell myself, and I place my arm on the railing to keep others from entering.
I'm pushed from behind and I loose my grip.
I gain my ground, and this time I can only push my head forward and take the lead.
I'm in.
The bus driver is yelling at someone in front of me.
I don't understand a word, but it's clear he's telling him to get off. Passengers join in the argument.  Man, hurry the fuck up!  I just want to get on the bus!  He gives in and hands the driver 20 shekels. The driver gives him some change. I know the bus fare.
I pay and find a seat.
Relief.
I'm east bound to Tel Aviv.
________________________________________________________________________________
Apartment at Shir 3, Tel Aviv.
Here is the map if you're interested, and some photos below…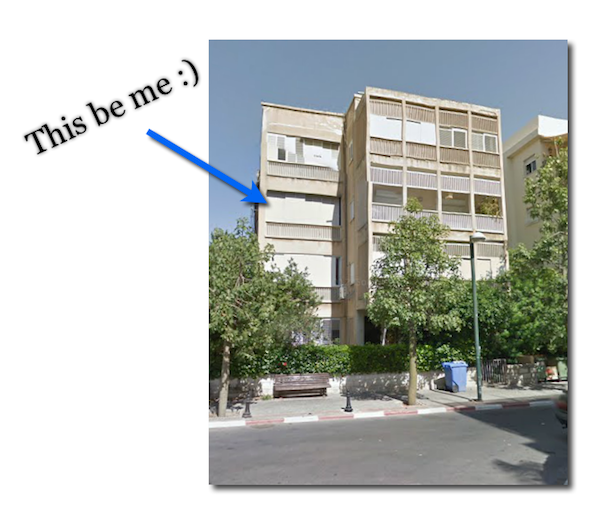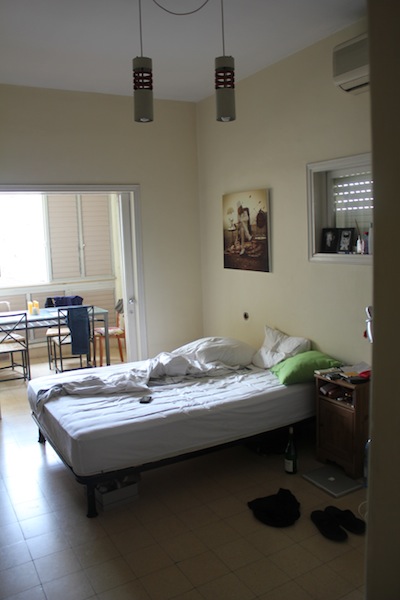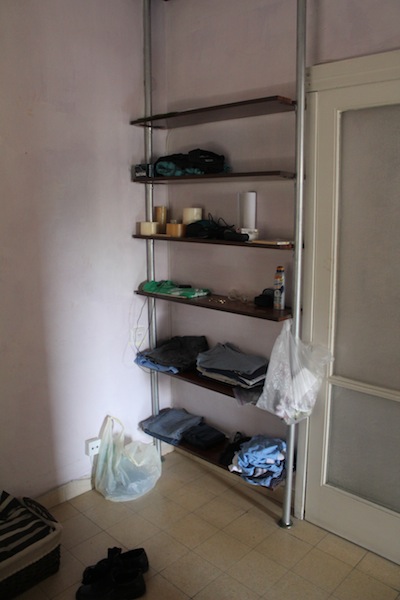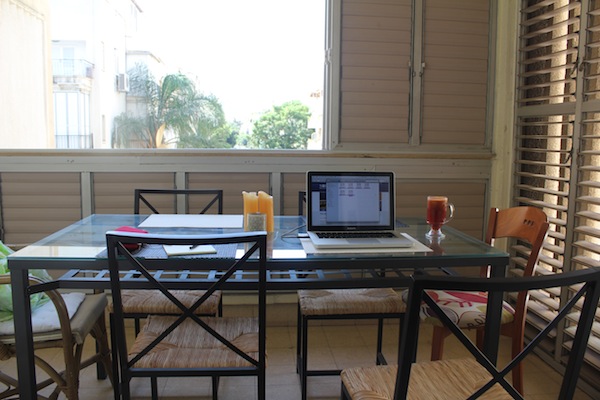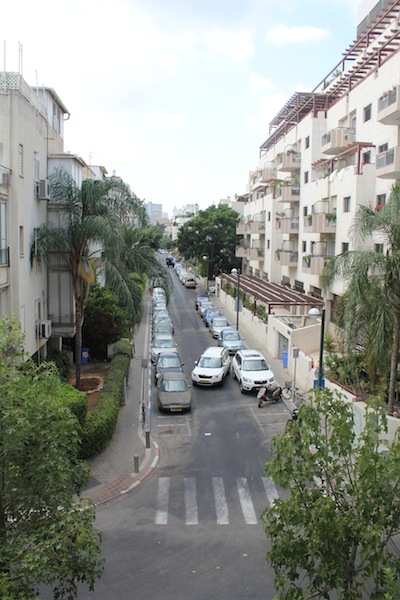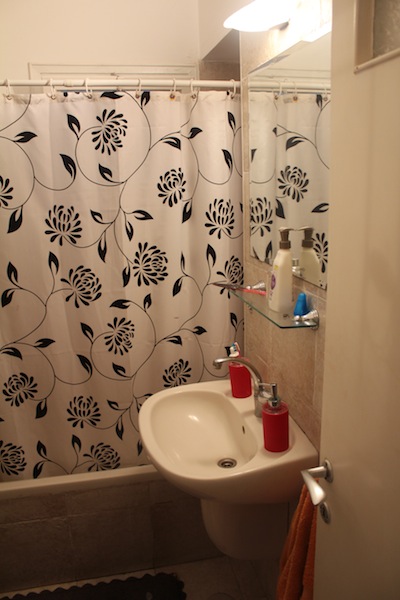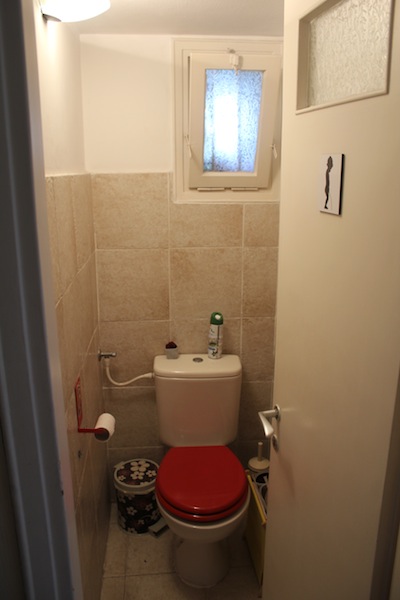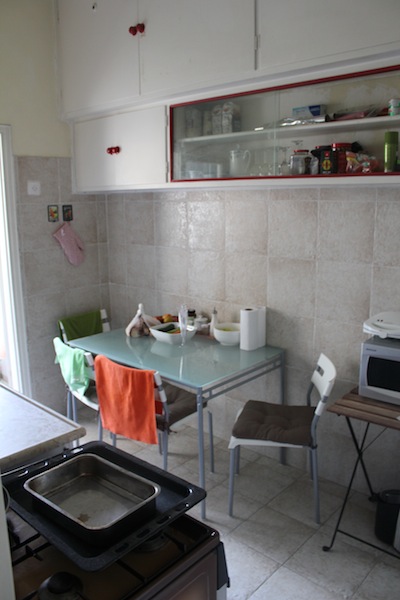 Well that's all for this update.  I hope you enjoyed the post, and the photos :)
Talk soon !