(Email readers: see video/podcast)
In our podcast this week, Scott and I talk about:
• Why it's important that you  start hanging out w/ like-minded people
• The power of practicing adaptability & minimalism in travel and life in general
• How you can save money by traveling the world
• Ending relationships that are not beneficial to you (or the other person)
• "Downstream thinking" and long-term goals
• How to protect your most prized possession–your digital life/data
• My challenges re: getting "busted" doing AirBnB and being threatened with legal action on another issue
As always, feedback, questions and comments are welcome, so post your thoughts in the comment section below.

For those who prefer audio, you can download and take on the go, or listen below:
Links to some of things we talked about:
• Chris Guillebeau, author and blogger who at 35 years old has traveled to every country in the world.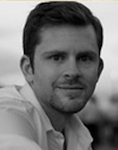 • Maneesh Sethi, popular life-hacking blogger.
• The Village, an experimental live-in community of entrepreneurs located in Boulder, Colorado.
• Western Digital 2Tb Portable Hard Drive, that Scott used throughout Africa (along with this protective case), and what both of use regularly to store and move our data.
• Sentry Fire & Water-proof Safe, for protecting your hard drives and other important documents–just in case.
Talk soon,